Elk is optimized for watchOS 3. It launches instantly, and is ready to convert whenever you raise your wrist.
Tap to select a digit. Rotate the Digital Crown to change its value. Swipe left or right to increase or decrease the value by ten times.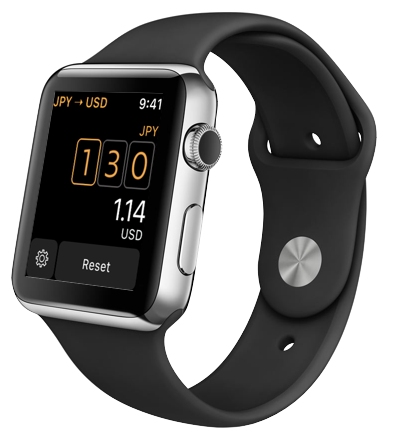 … and made for the iPhone, too.
On the iPhone, Elk makes use of the larger display to show a handy and interactive rates table.
It starts with a suitable value, and converts the next ten values to your home currency.
Swipe left to increase these values; swipe right to decrease them. Tap on a value for more accuracy. Or press deeply to peek.*
* Requires iPhone 6s or later with 3D Touch.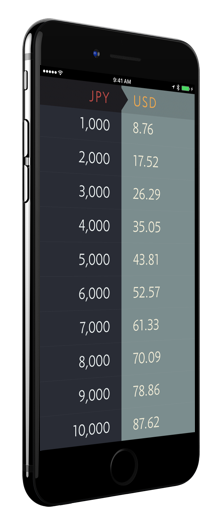 In The Press
Elk provides an easy, elegant way to accomplish [currency conversion] in a well-polished package. I don't often travel internationally, but the next time I do I'll be using Elk.
… a super speedy way of getting at a glance rates tables… without having to fiddle around with numerical keypads. It's all controlled with a few swipes and taps.
Elk's simplistic approach to currency conversion is great for moments where you want to quickly get an idea of how much something costs…
…does away with the cumbersome keypad entry and overloaded information display that characterize most currency converters.
Blog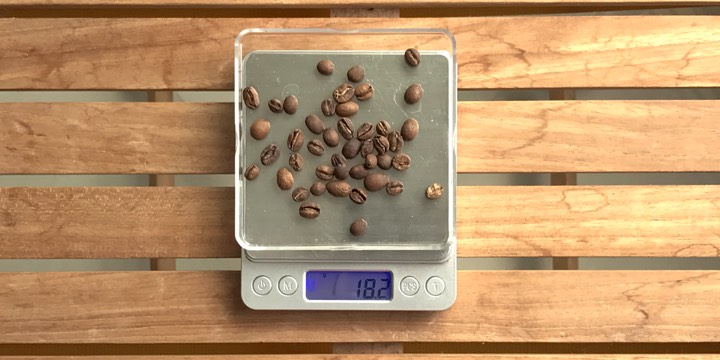 We hope you'll never get a shock at how much you're paying for your coffee, ever again. Read More >
Stay in the Loop
Sign up for our newsletter and be among the first to know of news and tips and tricks about Elk.
We'll only send you information about Elk and products that we make.
For feedback and questions, email us.